Local Quilt Guilds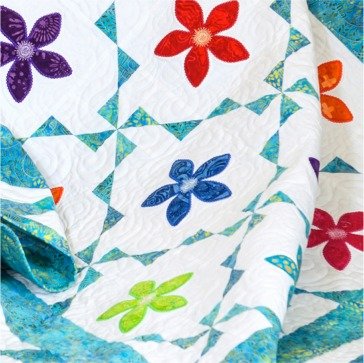 Marietta's Quilt and Sew proudly supports our local guilds who foster the love of sewing and quilting. If your guild is not listed here, please email us There is no cost to have your guild listed.
Busy Bees


Meets 2nd Tuesday
1 p.m. - 4 p.m.
Fountain Inn Activity Center
610 Fairview Street
Fountain Inn, SC
Busy Bees Webpage
Peach Patchers
Meets 4th Tuesday
6:30 p.m.
Calvary Christian Fellowship
2455 Locust Hill Road
202 W. Poinsett St
Taylors, SC 29687


Swamp Rabbits


Meeting: 2nd Thurs. at 10:00 a.m.
Sew Day: 4th Thurs. at 10:00a.m.
Travelers Rest United Methodist Church, Old Fellowship Hall
19 S. Main St.
Travelers Rest, SC
Swamp Rabbits Webpage

Nimble Thimbles
Meets 2nd Monday
7:00 p.m.
Messiah Lutheran Church
1100 Log Shoals Rd.
Mauldin, SC
Nimble Thimbles Webpage




Greenville Modern Quilt Guild
(chapter of the Modern Quilt Guild)
Meets 1st Saturday
1-3pm
St. Giles Church Fellowship Hall
1021 Hudson Road
Greenville, SC 29615
Greenville Modern Quilt Guild Webpage

Meets 4th Tuesday - (Some exceptions may apply)
Pickens Presbyterian Church
Fellowship Hall
311 West Main Street
Pickens, SC 29671
UpCountry Quilt Guild Webpage

Prickly Fingers


Meets 2nd Wednesday
9:30 a.m.
Anderson County Library
Anderson, SC
Meets 2nd Thursday; bee, 4th Monday
9:30 am
Gowensville Community Center

Keowee Quilters
Meets Every Friday
10:00 a.m. - 2:00 p.m.
275 Marina Dr.
Salem, SC
---